Speaking Engagements:
Recent Writing:
Offering Clear Insight, Expert Advice, and Effective Solutions to the Private and Public Sectors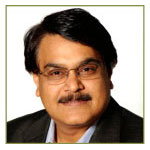 Welcome!
In today's regulatory environment, many executives and senior managers in the life science and consumer sectors are increasingly finding themselves in unfamiliar territory, even while they must continue to take rapid and assertive actions on investment strategies and development plans. Concern over these rising levels of product complexity and regulatory uncertainty is leading many executives and investors to seek reassurance that effective business processes are being established to mitigate risk of development failure and/or risk of regulatory non-compliance.
Our core focus is efficiently developing and upholding credible scientific evidence to support product development, improve manufacturing and quality assurance, and reduce overall risk and uncertainty. Via this focus, we offer services to create sustainable competitive advantage and cost savings for your company:
De-risk investments in complex and/or first-in-class products; prior to, or after, establishment of a smooth-running regulatory pathway
Reduce risk of failure, as well as time and cost of development & manufacturing
Develop a regulatory strategy to provide predictability (time, scientific content, and label)
Improve regulatory justifications (e.g., specifications setting) consistent with process capability
Our approach to ensuring scientific credibility is comprehensive in that it covers business, scientific, clinical, and technical operations. By utilizing your existing business processes or by improving your current business processes, we can help you confront and correct irrational behaviors which can be very damaging and can even destroy the credibility of a company:
Implement business processes that effectively fulfil expected management responsibility for GxP compliance and quality
Ensure rigorous risk-management and effective root-cause investigations
Establish knowledge management systems for effective use of prior knowledge and continual learning
Develop programs to enhance your companies understanding of quality and regulatory compliance
We will help evaluate adequacy and advice on a proposed, ongoing, or completed remediation plan.
"Problems cannot be solved by the
same level of thinking that created them."
- Albert Einstein.