Speaking Engagements:
Recent Writing:
Services Delivering Effective Solutions to the Private and Public Sectors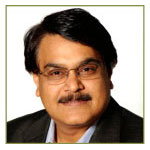 Our range of services and engagement options is outlined below. Our Insight and Advice services are designed to help clients develop and implement solutions internally, while our Solutions service is in collaboration with other industry experts/solutions providers with whom we have worked previously and who share our vision and mission. At whatever level of engagement, we strive to provide a satisfying and confidence-boosting experience for you and your organization.
Insight

Short-term engagements designed for your company on your defined topics of interest:

A typical format for this service will start with a face-to-face meeting with key decision-makers to understand their concerns and needs. A day is then spent in discussions with key functions to understand the current development, regulatory and compliance systems. This is followed by a closing presentation to the decision makers sharing our analysis and recommendations. Also, during these engagements, clients often request we share our views on a contemporary topic with their staff and facilitate team-building efforts.
We evaluate your research methods to find the means for you to collect the best possible scientific evidence, presenting our findings in the form of actionable recommendations for your processes and systems.
The duration of this service ranges from 1-5 days and is designed add immediate value in the form of insight on a topic of interest to the company, education, motivation, and team-building. It also provides the means to determine if additional services (see below) make good business sense for your organization.

Advice

Longer-term engagements specifically tailored to your company's needs. The duration of this service can range from short (1-3 months) to extended (3-5 years), with options for exclusive engagements on product/platform specific projects. Illustrative examples include:

Advisor to Board or Senior Management: focusing on strategies for product development and regulatory compliance and investment opportunities (in biosimilars and complex generics) and risk mitigation (development failure and non-compliance)
Member or Chair of existing Scientific Advisory Board or development of new Scientific & Regulatory Advisory Boards
Recommendations following review of development and compliance programs (product specific or systems), typically prior to key "decision gates"
Development, implementation, and monitoring of a 'quality by design' business and project management process, as well as regulatory communication to deliver improvements in development time, cost and regulatory endorsement
Development, implementation, and monitoring of systems that fulfil senior management responsibility under the emerging regulatory requirements in the U.S.

Solutions (External)

When needed a full range of services - from building strategies, portfolio analysis, product design & development (technical and clinical), regulatory communication, operational excellence, enterprise & business development are available.